–
ALL TOURS BELOW CAN START IN LISBON, SINTRA OR CASCAIS
–
–
Half-Day Private Tour to Estoril, Cascais and Cabo da Roca from Lisbon
Duration Recommended: Half-Day 5h (Starting 9AM or 2PM)
Tour Reference: #PT48

Just approx 30m from Lisbon, book this Half-Day Private Tour to visit the highlights of the fisherman village of Cascais, considered one of the most beautiful in Portugal, and learn the history behind Cascais and Estoril, famous in the 1800's when the Royal Family settled their Royal Palace here, and also during the 2nd World War, once Portugal Neutral, where European Royal Families where exiled and German and allied spies would gather during the war. Visit also the Citadel (fortress) of Cascais. After, continue through the coastal road towards Cabo da Roca, the European Westernmost Point for a visit.

-> Private Tours Operating Everyday from Lisbon, Sintra or Cascais
-> Price: 225EUR P.P.
-> Includes Private Guide and Transportation
-> Reservation recommended minimum 3 months in advance
-> Top Awarded on Tripadvisor 2014 / 2015 / 2016 / 2017 / 2018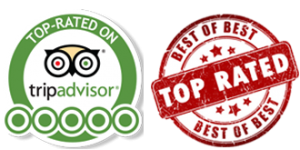 –
Fatima Shrine/Sanctuary Half-Day Private Tour from Lisbon – With Private GuideDuration Recommended: Half-Day (Approx 4h duration, starting 9AM or 2PM)
Tour Reference: #PT33

Head out on this Half-Day Private Tour to Fatima, recommended for guests with limited time and wish to spend around 1h30m visiting the sanctuary without attending mass. Fatima is considered one of the major shrines in the world, two times St. Peter Square in Vatican, and visited yearly by more than 5 million people. On this Tour, you'll visit the main Sanctuary, including the chapel of the apparitions and the old basilica. Time for Mass not included on half-day tours.

-> Private Tours Operating Everyday from Lisbon, Sintra or Cascais
-> Price: 225EUR P.P.
-> Includes Private Guide and Transportation
-> Pope Francis visited Fatima in May 2017 and canonized the children as the youngest Saints of the Catholic Church!
-> Reservation recommended minimum 3 months in advance
-> Catholic Tours – TOP Awarded Tours on Tripadvisor 2014 / 2015 / 2016 / 2017 / 2018
–
Half-Day Private Tour to Estoril, Cascais and Cabo da Roca from Lisbon
Duration Recommended: Half-Day 5h (Starting 9AM or 2PM)
Tour Reference: #PT48

Just approx 30m from Lisbon, book this Half-Day Private Tour to visit the highlights of the fisherman village of Cascais, considered one of the most beautiful in Portugal, and learn the history behind Cascais and Estoril, famous in the 1800's when the Royal Family settled their Royal Palace here, and also during the 2nd World War, once Portugal Neutral, where European Royal Families where exiled and German and allied spies would gather during the war. Visit also the Citadel (fortress) of Cascais. After, continue through the coastal road towards Cabo da Roca, the European Westernmost Point for a visit.

-> Private Tours Operating Everyday from Lisbon, Sintra or Cascais
-> Price: 225EUR P.P.
-> Includes Private Guide and Transportation
-> Reservation recommended minimum 3 months in advance
-> Top Awarded on Tripadvisor 2014 / 2015 / 2016 / 2017 / 2018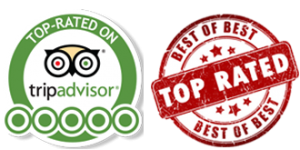 –
Mafra Royal National Palace and Ericeira Private Tour
Extended Half-Day (Approx 5h/6h, from 9AM to 2PM-3PM)
Tour Reference: #PT31

On this very relaxed private tour, northwest of Lisbon (40min) we will visit Mafra, famous for hosting one of the major baroque building built in Europe, and the most famous Royal Palace built in Portugal during the 18th Century, the Mafra Nacional Palace and Convent. Learn from our experienced local guide the history behind this wonderful Royal Palace, including the old convent famous for its unique pipe organ in the world, with the biggest carillon worldwide with 92 bels. After, the tour will continue to Ericeira fisherman village for a sightseeing visit.

-> Private Tours Operating Everyday from Lisbon, Sintra or Cascais
-> Price: 225EUR P.P. – Group Discounts Available
-> Includes Private Guide and Transportation
-> Reservation recommended minimum 3 months in advance
-> Top Awarded on Tripadvisor 2014 / 2015 / 2016 / 2017 / 2018
–
BEST of Lisbon City Half-Day Private Tour with Private Guide
Duration Recommended: Half-Day (Approx 3h duration, starting 9AM or 2PM)
Tour Reference: #PT5

This is the recommended tour for guests with limited time, who wish to have a short highlight of the city in just 3h. It's great for your arrival day, providing a breaf/basic introduction to the city in just few hours. On this half-day private tour (3h), you will see some of top highlights of the city, passing by Belem, famous for the Belem Tower, Discovery Monument and Jeronimo's Monastery, and explore also downtown, crossing around Rossio and Alfama, with the help of our private guide.
If wish to spend more than 3h, please choose our Full-Day Private Tour instead.

-> Private Tours Operating Everyday from Lisbon, Sintra or Cascais
-> Price: 225EUR P.P.
-> Includes Private Guide and Transportation
-> Reservation recommended minimum 3 months in advance
-> TOP Awarded Tours on Tripadvisor 2014 / 2015 / 2016 / 2017 / 2018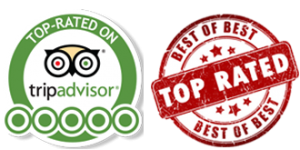 Book Now
–
Half-Day Private Tour to Obidos and Nazare From Lisbon
Duration Recommended: Half-Day (Approx 5h, from 9AM-2PM or 2PM-7PM)
Tour Reference: #PT40

Just 1h from Lisbon, we will visit Obidos Medieval Village and Nazare Fisherman Village (morning or afternoon period). The village of Obidos is one of the most popular in Portugal, built centuries years ago, with the fascinating walls of the castle around the village. Stroll around the old streets and explore explore the town. Continue to the fisherman village of Nazare, famous for its lighthouse of the biggest ever surfed wave in the world (30 meters – 100 foot), and also the church of Nazare, known for the unique statue of our Our Lady of Nazareth, brought from Holy Land 1500 years ago.

-> Private Tours Operating Everyday from Lisbon, Sintra or Cascais
-> Price: 225EUR P.P.
-> Includes Private Guide and Transportation
-> Reservation recommended minimum 3 months in advance
-> Top Awarded on Tripadvisor 2014 / 2015 / 2016 / 2017 / 2018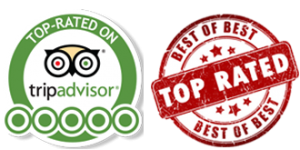 Book Now


–
Half-Day Private Tours around Lisbon
Rated
5
/5 based on
101
reviews