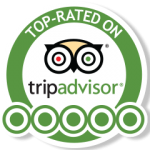 Best of Lisbon City FULL-Day (7h/8h approx)
The Best Highlights Of Lisbon in One Day
The Best Introduction to the City For First Time Visitors
Private Tour Service With Private Guide

Private Tour Price: 190EUR P.P. (Group Discounts Available from 15% to 30%)
This tour can start from Lisbon, Sintra or Cascais, including Airport
This tour can start anytime between 7AM and 1PM
Questions? Please call our expert: 1-800-701-1456

---
Featured on Tripadvisor, Mashable, Lisbon Guide, and Lonelyplanet
"Must Do Tour in Lisbon" – "Recommended for first time visitors"
Booked 22 times last week
---
---
Highlights:
icon-checkmark Private Tour Service: Only For You
icon-checkmark Best ViewPoints of the Lisbon City
icon-checkmark Belem Historical Area Highlights
icon-checkmark Jeronimos Famous Church
icon-checkmark Downtown Lisbon and Rossio Square
icon-checkmark Alfama Old Quarter Area
icon-checkmark Lisbon Cathedral
icon-checkmark And much more, tailored/adjusted with your private guide!
This is the considered the best tour to cover most of the major sights of the city in one full-day private tour. On this full-day private tour, we will make a combination of walking and driving, and visit the best areas of Lisbon, starting with a visit to Belem in the morning, famous for the Belem Tower, the Discovery Monument and the Jeronimo's Monastery, making also a quick stop at Pasteis de Belem, the most famous pastry shop in Portugal, known for it's custard tarts. The tour will continue to Lisbon downtown and make a stop for lunch. After lunch, we will visit Baixa/Downtown, and it's iconic squares of Rossio, Restauradores and Comercio, including also the Jewish Memorial and St. Domingos Church. After, we will pass by Rua Augusta and St. Justa Elevador, one of Lisbon symbols, heading to Alfama, the old quarter of Lisbon, built around St. Jorge Castle. Visit to the Lisbon Cathedral and the narrow streets of Alfama. If time allows, visit also to Chiado neighborhood, famous for it's great shops, and admire the views over the city at Sao Pedro Alcantara Viewpoint. This tour will pass by several other attractions in the city, with the help and assistance of our Private Tour Guide.
On this tour, we usually cover the most possible sights in one day, so guests can maximize their time in the city, although we can always adjust the pace, and minimize the walking if needed, making more use of the vehicle to see other sights.

THIS IS A PRIVATE TOUR – Includes Transportation and Private Guide.
TO BOOK THIS TOUR, PLEASE CLICK "BOOK NOW" BUTTON BELOW
---

Excellent Lisbon Tours !
Excellent Lisbon Tours ! Thank you all team, we spend a wonderful time with you. Rick.
Excellent Lisbon Tours
Rated
5
/5 based on
325
reviews
Rick S. (Denver, Colorado)
Strongly Recommended!
We had a wonderful week with Pedro and Gonzalo, through Portugal. We sent our request online and got an instant reply from Gonzalo, suggesting different locations to visit. The highlight was Sintra, but we also enjoyed Lisbon, Obidos and Evora. We strongly recommend Sintra Magik to anyone traveling to Portugal.
Emma W (California, United States)
Corporate Event
We had 17 persons for a corporate event in Lisbon and hired Sintra Magik for an afternoon tour in Sintra with wine tasting. Everything was perfect, the group enjoyed a lot, and will use Sintra Magik services in the future.
passionate guide
Unforgettable Sintra and Cascais Private Tour with Gonzalo! He is a passionate guide, always willing to help and to make us feel welcome and confortable. And we did!
Sintra is magic, as a former portuguese royal residence, with a mix of culture, architecture and very good food. Don't miss the pastries in Sintra.
I was totally surprised, after 10 days in Lisbon, Sintra Private Tours provided me the best of my holidays!
Brian Collins (Atlanta, US)
fantastic and always exceeding expectations
Pena Palace in Sintra was really stunning!
Thank you for such amazing tour, you were fantastic and always exceeding expectations.
Piero Luigi (Rome, Italy)
Guide very knowledgeable and enthusiastic
Excellent Sintra Tour!
The guide was very knowledgeable and enthusiastic, and a local from Sintra.
The car was clean and confortable and pick-up on scheduled time.
The tour started from Lisbon hotel towards Sintra village, with visits included to old palaces and castles. Have learnt a lot about history and culture and would repeat again tomorrow! A GREAT DAY!

Recommended tour in Sintra
Recommended tour in Sintra. Took me and my wife to most incredible places in SINTRA, without any rush and always with a happy smile on the face!
THANK YOU!

Don't miss CABO DA ROCA
Get the full day tour around Sintra, you can then get the best of this charming village and enjoy all palaces and castles along with the stunning views nearby the ocean. Don't miss CABO DA ROCA, Europe's westernmost ocidental point.
The tour was just perfect
We had 7 days in Portugal (3 at Lisbon) and decided to go for one day at Sintra. We've heard something about Sintra but never imagined such a place in Europe….
Found up Sintra Private Tours and booked immediately with them (fast email support, accurate and reliable).
The tour was just perfect: the guide was great (just as described, a local from Sintra), knowledgeble and very informative, english-fluent, helpful, and took us to the most important monuments, skipping the queues and the tourist traps.
I'm recommending Sintra Private Tours to all my friends travelling to Portugal. Thank you for all support.
the best day from our 15-days
Thanks a lot to Sintra Private Tours, specially to Gonzalo, for all this wonderful time walking around magic Sintra.
Never had been in such a magic place, and for sure this was the best day from our 15-days holiday in Portugal!
Thanks a lot for such amazing day!
You made our trip perfect. That was our best day in Portugal, Sintra is magic and both Pedro and Gonzalo are superb guiding around Sintra.
Everything carefully choosen, always on time and always happy to share with us.
Thanks a lot for such amazing day!
Richard & Sarah

Richard Cook (Boston, US)
Really Fantastic
We choose the Sintra and Cascais/Estoril private tour and was really fantastic.
Such wonderful views, totally unspoiled beaches, great monuments and so much fun. Sintra is much more interesting for monuments and nature. Cascais is perfect for relax and take some time.
Thank you.
Richard Wright (Nevada, US)
The best tour in my 7-day holidays in Portugal
Thank you !
The best tour in my 7-day holidays in Portugal!
The guide was great, english-fluent
Had an excellent day trip around Sintra, with guided visits to Pena Palace, Moorish Castle and Regaleira.
Loved to see also Cabo da Roca, Europe westernmost point, just stunning.
The place they recommended for lunch was awesome (a local spot, cheap and great food).
The guide was great, english-fluent, and can only recommend sintra private tours to anyone travelling to Portugal and wanting visit this wonderful place.
Worth every second we spent with them
100% recommended to anyone. I just felt like home, they received us so well, almost like a friend, showing us secret places in Lisbon and Sintra.
Worth every second we spent with them. Both my kids (5 and 7) were delighted with the tour! Thank you so much Gonzalo!
Had a wonderful time!
Our Sintra Tour was Fantastic! Our guide was amazing, very informative, extremely knowledgeable and knew every spot in Sintra. Had a wonderful time! Thank you once more.
You made our day wonderful!
Hello Gonzalo,
You made our day wonderful! It was luxurious to have you drive us to all the sights of your beautiful area.
I wish I had bought a few more of those TASTY pastries!
God Bless
Lisa M. La Capria (California)
Many thanks to Sintra Private Tours
We loved travelling with you from Lisbon to Sintra.
We took the Golden Triangle Private Tour and was awesome. Gonzalo, our guide, not only is a real local but he loves what he does.
The price is not cheap, but worth every euro we paid. Much better than other group tours we had earlier, where everybody was shouting and screaming, where we were ripped off.
Many thanks to Sintra Private Tours but specially for Gonzalo for such a great time.
Back to Germany and already missing Sintra…
100% Recommended Company
Took our tour in the morning and last all day long.
Our guide was incredible, skipped all lines and queues and took us were we wanted without the harassment of large group tours. 100% recommended company!
Alexia Harisson (Barcelona)
---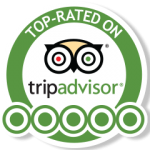 Best of Lisbon City FULL-Day (7h/8h approx)
The Best Highlights Of Lisbon in One Day
Private Tour With Driver/Guide

Private Tour Price: 180EUR P.P. (Group Discounts Available from 15% to 30%)
This tour can start from Lisbon, Sintra or Cascais, including Airport
This tour can start anytime between 7AM and 1PM
Questions? Please call our expert: 1-800-701-1456
---
Best of Lisbon Private Tour – Full-Day
Rated
5
/5 based on
275
reviews
.