icon-checkmark Private Driver/Guide With Transportation (English Speaking)
 icon-checkmark Optional Pick-up at Your Hotel in Lisbon
 icon-checkmark Private Tour Service (No one else will join you during the day)
 icon-checkmark Tour Duration up to 8hours

Search by Keyword
My Order
There are no items in your order.
Have a promotional code?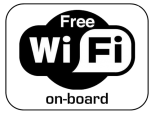 powered by
Looking for something different?
Please send us your question/request below:
Really Fantastic
We choose the Sintra and Cascais/Estoril private tour and was really fantastic.
Such wonderful views, totally unspoiled beaches, great monuments and so much fun. Sintra is much more interesting for monuments and nature. Cascais is perfect for relax and take some time.
Thank you.
Richard Wright (Nevada, US)
Many thanks to Sintra Private Tours
We loved travelling with you from Lisbon to Sintra.
We took the Golden Triangle Private Tour and was awesome. Gonzalo, our guide, not only is a real local but he loves what he does.
The price is not cheap, but worth every euro we paid. Much better than other group tours we had earlier, where everybody was shouting and screaming, where we were ripped off.
Many thanks to Sintra Private Tours but specially for Gonzalo for such a great time.
Back to Germany and already missing Sintra...
Corporate Event
We had 17 persons for a corporate event in Lisbon and hired Sintra Magik for an afternoon tour in Sintra with wine tasting. Everything was perfect, the group enjoyed a lot, and will use Sintra Magik services in the future.
You made our day wonderful!
Hello Gonzalo,
You made our day wonderful! It was luxurious to have you drive us to all the sights of your beautiful area.
I wish I had bought a few more of those TASTY pastries!
God Bless
Lisa M. La Capria (California)
The tour was just perfect
We had 7 days in Portugal (3 at Lisbon) and decided to go for one day at Sintra. We've heard something about Sintra but never imagined such a place in Europe....
Found up Sintra Private Tours and booked immediately with them (fast email support, accurate and reliable).
The tour was just perfect: the guide was great (just as described, a local from Sintra), knowledgeble and very informative, english-fluent, helpful, and took us to the most important monuments, skipping the queues and the tourist traps.
I'm recommending Sintra Private Tours to all my friends travelling to Portugal. Thank you for all support.
Comments
comments
Sintra Magik Private Tours
Rated
5
/5 based on
501
reviews